Marlies Bleeker
is a passionate fashion designer who specializes in creating high-quality, ready-to-wear suits for women. The designs are both contemporary and refined, blending formal and informal elements to create a versatile and charming elegance that's perfect for life-loving, independent, contemporary women who value elegance, timelessness and agelessness.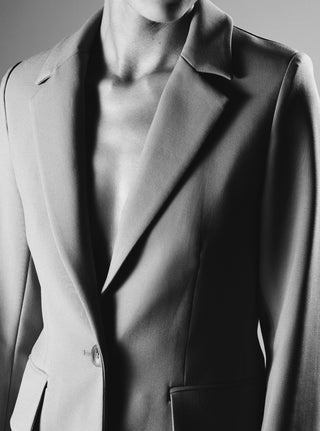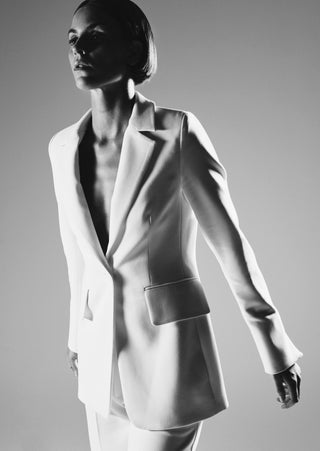 Inspiration can be found anywhere
Marlies is passionate about the beauty of things, including colors, fabrics, materials, table decoration and interiors. Inspiration can be found everywhere. She has always had a sharp eye for detail and has been styling herself, her daughters and, on request, her friends for many years. 
At the beginning of the Covid pandemic, Marlies started designing women's suits and quietly dreamed of launching them one day.
She developed her first models in collaboration with a pattern maker. Then she started looking for fabrics and eventually she also found a partner who takes care of the production for her. This last step was the most difficult and then the hobby turned into a serious business. And this is the result: an honest and refined collection in both style and price with a limited edition each season.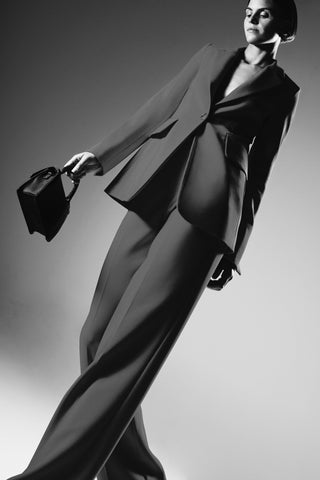 Preview of collection
The collection can be viewed and ordered through the website, as well as through private sales. The first collection has been launched in Amsterdam and Brussels in April, while the next collection is scheduled to be released in the 1st week of December 2023.